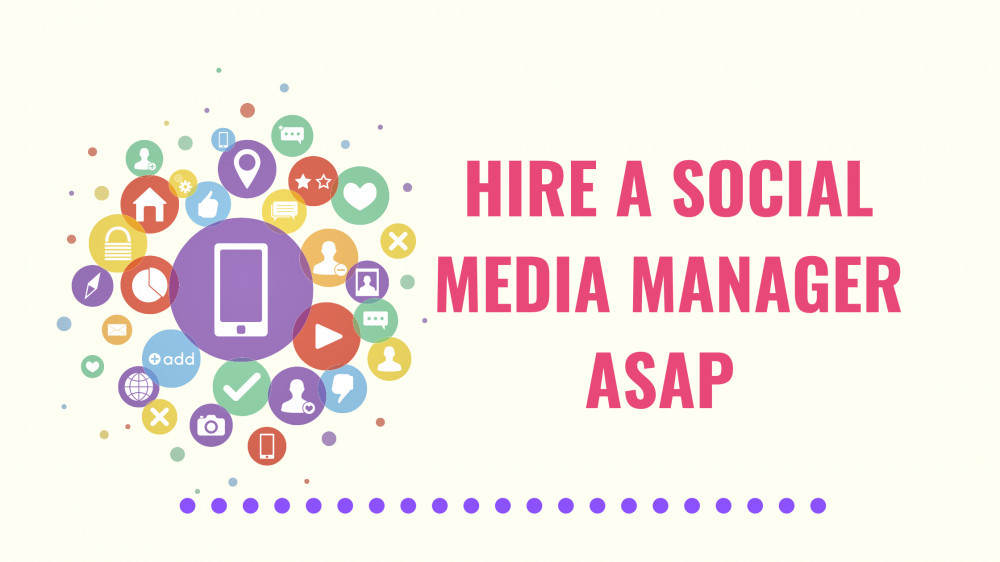 Social Media continues to become a prominent place for businesses to gain new customers.
With 3.96 BILLION people using social media worldwide, that is a lot of potential audiences for you to tap into.
In North America alone, over 82% of people are using at least one social media platform.
I mention these statistics to show you how IMPORTANT having a social media presence is.
Staying consistent and up to date on social media can be hard for business owners…
This is why you need to hire a social media manager ASAP.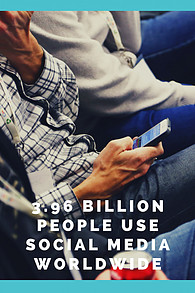 ---
What Is a Social Media Manager?
What does a social media manager do exactly?! Short answer: a lot!
Social Media Managers help business owners with their social media platforms including Facebook, Instagram, Twitter, Pinterest, LinkedIn TikTok, Snapchat, and Google Plus accounts. That's a lot of platforms to manage!
Social media managers are responsible for curating a brand's social channels, she explains. They monitor, moderate, and respond to audience comments; manage social media partnerships with other brands; and create and/or post shareable videos and images.
In addition to being the voice of a brand, social media managers analyze the results of their campaigns by tracking engagement metrics such as likes, clicks, and shares.
The primary responsibilities of social media managers include crafting engaging posts, analyzing campaign performance, and communicating with people via the company's social channels.
If you already use social media personally, it's easy to assume that you can manage your business' social media content on your own, but this may demonstrate a lack of understanding of what social media marketing demands and what it is that social media managers do.
---
Growing Your Audience
The whole point of having your business on social media is to grow your audience so you can reach more potential clients and customers.
No matter your personal philosophy on social media, it's a lifeline for small businesses. Compared to traditional advertising mediums, it's incredibly affordable and effective. It's also one of the few advertising arenas where smaller businesses can get a leg up on larger corporations via their personal and authentic content.
You may be social media savvy, but if your pages aren't seeing the right levels of engagement, you aren't getting the results you need to be successful at social media marketing. Engagement levels are considered dangerously low if they slip below 10 percent. At this point, something is wrong, despite your best efforts. Rather than struggling with this and stressing over it, it may be time to hand it over to a social media manager. Using their skills and proven strategies, they can boost engagement levels and achieve the results you're aiming for.
When you hire a social media manager, they can grow your audience by:
Engaging with your audience
Staying consistent
Staying current with trends
Optimize your accounts
Schedule content in advance
Post content your followers want
Get the conversations started
And MORE!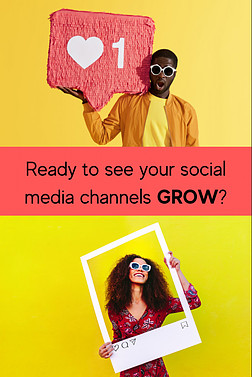 ---
Is Hiring a Social Media Manager Beneficial?
Time
Are you struggling to promptly respond to messages and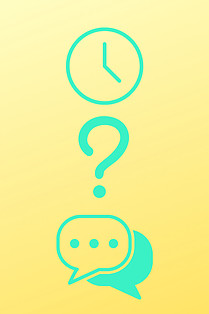 engagements while also posting across all channels?
Expertise
Are you daunted by learning best practices for all of your social channels?
When was the last time you ran a competitive analysis?
Messaging
Unsure of what, where and when to post, which articles to share,
what to retweet, or how to schedule that video? Is your content optimized?
If you said YES to any of the above, then you need to hire a social media manager.
You're in luck! I specialize as a social media manager.
Connect with me today!
You can email me at tinajayy@thewanderingva.com or Schedule a Free Consultation.
I look forward to connecting with you!
-Tina, CEO of The Wandering VA.